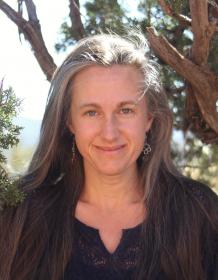 Anna O'Malley MD
Anna O'Malley, MD
Anna O'Malley is a Board Certified Family Medicine physician and Integrative Medicine primary care provider with the Coastal Health Alliance in West Marin. She finds her highest professional expression in the form of guiding people back to their capacity for self healing and in the exploration of meaning and connection. She is endlessly fascinated by the intricately beautiful design of the human body, and the infinite capacity of love to heal ourselves and our world.
Anna studied medicine at the Medical College of Wisconsin, trained in Family and Community Medicine at the University of California-San Francisco, and studied under Andrew Weil as a Bravewell Fellow in Integrative Medicine at the Program in Integrative Medicine at the University of Arizona. She enjoys community engagement in the form of Food as Medicine demonstrations at the Point Reyes Farmer's Market, as a radio programmer at KWMR (West Marin's Community Radio station), and as a collaborator with Rebecca Katz in her Healing Kitchens Institute.
She is dedicated to the mission of transforming medicine, inspiring people to step into their most vital potential, and reconnecting people to the natural world.
She finds her bliss in deeply connecting with fellow beings, sharing delicious food, snuggling with her little girls, reveling in nature, and dancing.