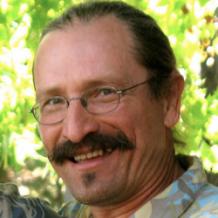 John Valenzuela
John Valenzuela is a horticulturist, consultant, and permaculture educator. Living in Hawai'i for 15 years, he studied and practiced tropical permaculture while teaching throughout the Islands to a wide range of people — children, students, professionals, farmers, displaced sugar workers, owners and renters.

He has been a lead permaculture design course teacher at the Bullock Family Homestead in Orcas Island, Washington, for 10 years, also having taught in Costa Rica and throughout urban and rural California. His special interests are home gardens, plant propagation, rare fruit, food forests, agroforestry, ethnobotany, and native ecosystems.
He is now based in his original home state of California, where he maintains ornamental and edible landscapes and a small nursery, while sharing his passion for plants. John has served as the chairperson for the Golden Gate Chapter of the California Rare Fruit Growers Association.